Ford Brothers Fencing to Crimsafe
Divest Merge Acquire advised the owners of Ford Brothers Fencing in their successful sale to Crimsafe.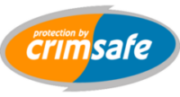 Location: SE Qld
Responses: 21
The founders of Ford Brothers, John and Graham Ford were looking to retire after building the business over an 18-year period. Ford Brother held contracts with multiple state government bodies and councils.
Crimsafe were looking to grow their business with the commercial/ government sector and saw Ford Brothers as a way to execute on this strategy.
About Ford Brothers Fencing
Ford Brothers Fencing provides the building and construction industry with fencing services Australia wide.
www.fbfencing.com.au
Crimsafe provide security doors, security windows, patio enclosures, bi-fold doors, sliding doors, hinged doors, emergency exits, hinged windows, stacking doors, cyclonic screening, prison security, medical facility security, rooftop enclosures, balustrade infill panels, bushfire protection, fire attenuation, and fall protection products.
www.crimsafe.com.au
Find out how we can help you sell your business.
ASK NOW!