Hardings Hotmix to Shaw Contracting
Divest Merge Acquire advised the owners of Hardings Hotmix in their successful sale to Shaw Contracting.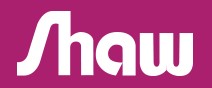 Location: Southern States
Responses: N/A
Among the select group of bidders, leading Tasmanian civil contracting firm Shaw Contracting succeeded and created the perfect fit for the Hardings Hotmix Group. 
The transaction was structured to meet their mutual requirements and a smooth transition from a successful standalone business to a member of a leading Tasmanian civil contracting company with a state-wide presence.
Hardings Hotmix is involved in civil construction, roadworks, bituminous and hotmix sealing, line marking, concrete kerbing, asphalt production and laboratory asphalt testing, and operates Ulverstone Quarries. The business offers a complete road construction package and conducts major and minor civil construction works for both the public and private sectors in Tasmania.
www.hardingshotmix.com.au
Shaw Contracting is a leader in Tasmania's road construction, dam building, irrigation, civil infrastructure and mining industries.
www.shawcontracting.com.au
Find out how we can help you sell your business.
ASK NOW!