Harbinger Infrastructure to Monadelphous Group Limited
Divest Merge Acquire advised the owners of Harbinger Infrastructure in their successful sale to Monadelphous Group Limited.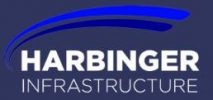 Location: NSW
Responses: 29
"Monadelphous purchases a major rail infrastructure provider"
Monadelphous acquired the business and assets of Harbinger Infrastructure and the engagement of their operational team and NSW-based rail maintenance contracts.
Through this acquisition, Monadelphous will expand their rail maintenance support and service offering into NSW, and other east coast regions.
About Harbinger Infrastructure
Harbinger is a machinery and specialised labour hire business. The business provides mechanised track resurfacing services to the rail industry to make railways compliant and add value to rail networks.
About Monadelphous Group Limited
Monadelphous is a leading Australian engineering group providing construction, maintenance and industrial services to the resources, energy and infrastructure sectors.
www.monadelphous.com.au
Find out how we can help you sell your business.
ASK NOW!